All homes in Cromwell Station must maintain their originally assigned exterior colors. This includes doors, trim, siding, shingles, etc. Changing colors is not permitted and will be considered a violation. Use this page as a guide to make sure you are using the proper colors for your home. 

PAINT
All homes are assigned two Sherwin-Williams® paint colors. One for "TRIM" and one for "DOORS & SHUTTERS" (this is explained further down the page). Click on the "ASSIGNED COLORS" image below to view/download the color reference chart. Here you will find your address specific colors.*

*UPDATE: As of 2022 the color list has been updated to replace the 30 year old discontinued colors with the closest colors currently available in the Sherwin-Williams® library. This was done to help eliminate confusion when finding paints in store or online, to give you access to readily available sample swatches, etc. This effort was coordinated with Sherwin-Williams® corporate and our local store to ensure the closest possible color matches.

TOUCH-UP
If you are doing touch-up work on older paint there is a chance that the updated colors may not match perfectly. In the case of older or faded/weathered paint we recommend that you have Sherwin-Williams® color match a sample from your home or that you reference the original paint colors from the "Original Colors" chart listed below. While these colors are technically discontinued Sherwin-Williams® can still mix up a custom batch.


| | |
| --- | --- |
| ASSIGNED COLORS | ORIGINAL COLORS |
| Colors displayed on your device may not accurately represent the actual colors. For best results obtain the proper paint swatches from Sherwin-Williams® |   |

DOORS & SHUTTERS
Your assigned color in the "DOORS & SHUTTERS" column should be used to paint your front door, storm door and shutters (if originally installed). The only other time you will use this color is if you have a double window on the main floor with accent trim below it. This color will be used on the accent trim as shown below.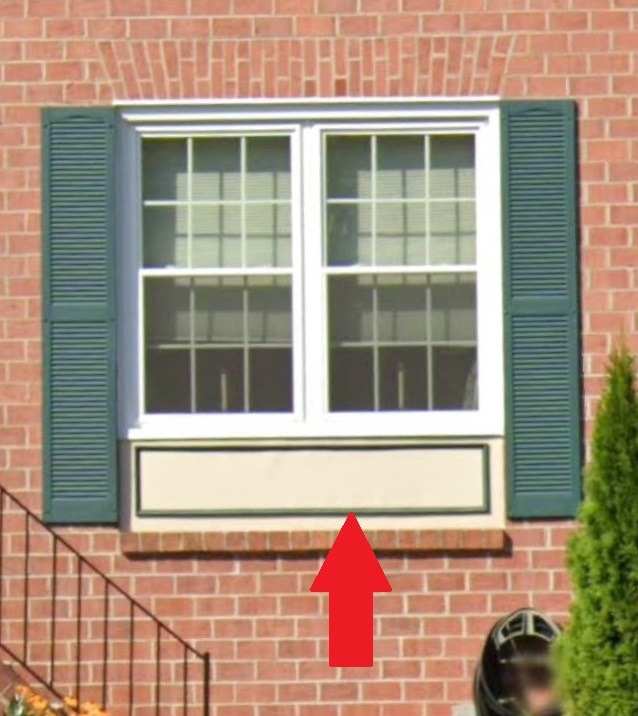 TRIM
Your assigned color in the "TRIM" column should be used to paint the main decorative trim around your front door, the trim around your windows*, your decorative cornice, address plaque and dormer windows (if installed). The image below shows these areas marked with red arrows.

*Replacement windows are usually installed with white vinyl trim. It is acceptable to leave this replacement trim white.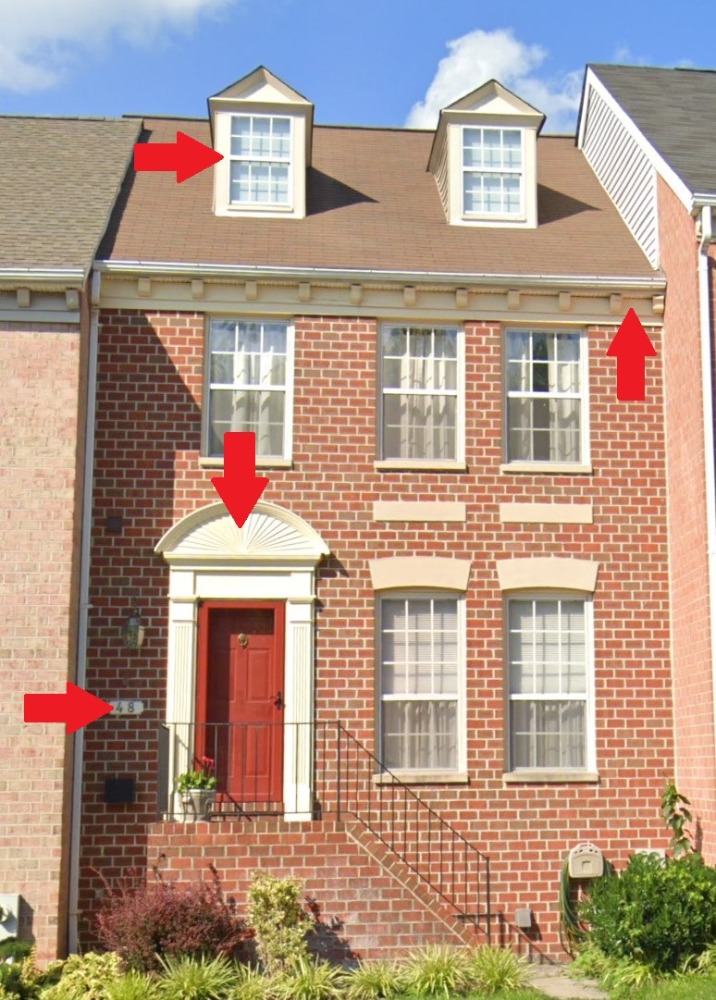 BAY WINDOWS
The roofing of all bay windows should be painted with Sherwin-Williams® color "Marooned SW 6020" as pictured below.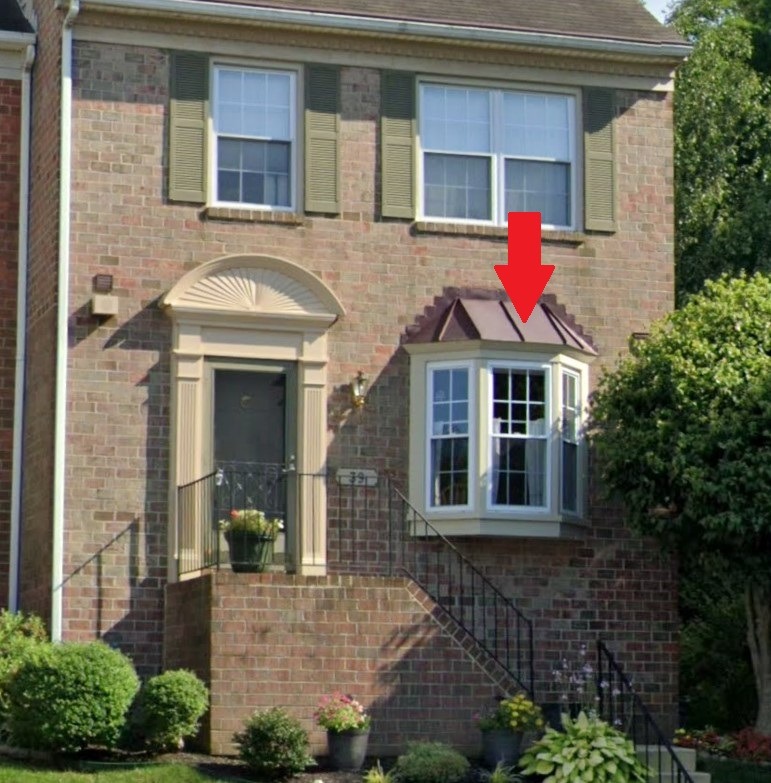 RAILINGS
All hand railings should be painted black.

SIDING:
Vinyl siding should match the original color as closely as possible. The siding on the back of the house, side of the house and dormers (if installed) should all be the same color. Please email the ARC at [email protected] if you are unsure what your original color should be. 

SHINGLES:
For information on roofing please see the Roofing page. (CLICK HERE)

VENTS:
Exterior bathroom and dryer vent covers are to be painted Sherwin-Williams® color "Marooned SW 6020". White is not permitted.